Kristin M. works at theworld famous Schmaltz Deli (schmaltzonline.com) in Chicago, Illinois. They're famous for their famous overstuffed corned beef sandwiches and matzo ball soup!
For the longest time they used Facebook and regular emails to communicate with customers.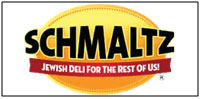 A few years ago, she started searching for other ways to communicate with customers and found Betwext though an online search.
Kristin said, "I signed up because the price was right. Other services were $80 to $100 a month and Betwext was an easy way to get started."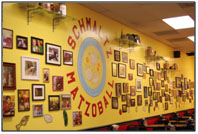 After signing up, Kristin started collecting customer phone numbers by posting a sign in the window of the deli.
She offers a free soda to customers who join her text messaging list.  She also used table tents and signs on napkin holders to get even more phone numbers.
Creatively, she posted the Betwext text message number on her Facebook page.  This allowed Kristin to collect phone numbers of Schmaltz Deli fans on Facebook!
You can see their Facebook page here:  facebook.com/schmaltzdeli
Kristin regularly sends text messages announcing weekly and monthly specials.
She said on several occasions she's sent messages to customers about free delivery – normally on days of heavy snowfall!  Talk about targeted marketing…
Kristin said, "Every time we send a text message, we get customers in the door."
Note: All case study customers receive $20 in texting credit for their participation.
Quotes About Betwext.com:
Kristin:  "Betwext is easy to use"
Kristin: About Betwext pricing:  "The price is right for text messaging services."
Kristin:  "Easy to set up and use quickly."
Kristin:  "I signed up because the price was right.  Other services were $80 to $100 a month and Betwext was an easy way to get started."
Kristin:  "Every time we send a text message, we get customers in the door."