"THE HERB LADY" Dr. Eshe Faizah, is an Herbalist, Organic Master Gardener, Herbal/Nutritional Counselor, Kinesiologist, and Author… and an AVID Betwext.com user.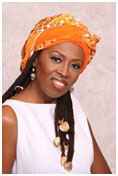 Based in Atlanta GA, The Herb Lady provides Classes, seminars, and products to help her customers live a healthy life. You can find her website at www.herbsistah.com
She started using email, over 10 years ago, to communicate regularly with her customers, but discovered "People don't read email messages any more!"
After searching the web, Eshe found Betwext and signed up right away. "I picked Betwext because it didn't have a start-up fee or big monthly cost."
Once signed up, She found accessing and using the system easy… Eshe didn't even crack open the users guide!
Eshe started sending text messages on a regular basis to her list of customers. Now, she sends a weekly message that goes out on Thursday or Friday. "I look at the money in an how much I've made from the text message."
Recently, she sent a Happy Mother's Day text to her list and was ecstatic to report $1,400.00 in orders – just a few hours later.I'd call that a successful text message!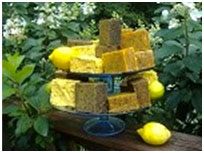 Eshe has a few hundred phone numbers in her database. She adds customer contact info manually when customers request it… and by giving out her number at talks, seminars, and to customers who call in and order.
As a power user of Betwext, Eshe has mentioned the service to many of her friends and other
business owners! Betwext.com recently put in place a referral program allowing us to compensateusers like Eshe, who recommend our services.
To find out how Betwext.com can help drive customers to your business, you can find more information at www.betwext.com/starthere
Note: All case study customers receive $20 in texting credit for their participation.
Quotes about Betwext.com:
Eshe: "People don't read email messages any more."
Eshe: "I send out reminders for calls."
Eshe: "I sent out a Happy Mothers Day Text and received $1,400.00 in new orders"
Eshe: "I picked Betwext because it didn't have a start-up fee or big monthly cost
Eshe: "I send text messages weekly, normally on a Thursday or Friday."