Bride Uses Betwext Broadcast for Coordination of Wedding
Wedding planning is one of the most stressful jobs on the planet. From coordinating vendors, to rounding up the wedding party, to contacting guests, there's a ton of communication that needs to happen to ensure a smooth event.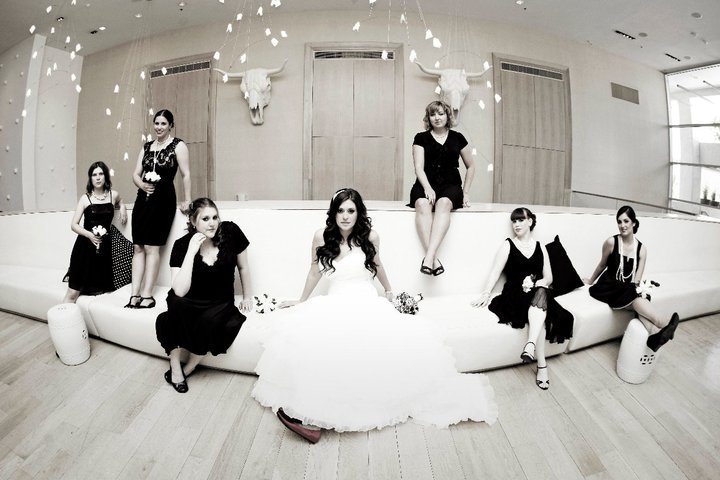 One bride, Kim Higdon out of Scottsdale, Arizona found a use for Betwext Broadcast's SMS messaging in keeping all of her bridesmaids and groomsmen up-to-date on times, dates, and locations of events they were expected to attend. Since all members of the wedding party kept their phones close at hand, this seemed like an obvious way for the bride to keep tabs on everyone.
"I was using Facebook to communicate less timely messages such as announcements and updates on some of the DIY projects I was doing, but I needed a tool that I could rely on to deliver important information about the wedding and all of the events leading up to it, especially if it was at the last minute," said Kim Higdon. "Betwext made it so easy for me to create lists and send SMS messages to specific sets of people. I had my wedding party, family, vendors, and guests who wanted text message updates. All of them signed up through our Facebook group so it was welcomed when they received an SMS message update from my or my soon-to-be-husband."
Kim used Betwext to remind the groomsmen of the rehearsal dinner location and time, and then reminded bridesmaids to bring pearls to accessorize their outfits for the big day. Betwext Broadcast came in especially helpful when the weather ended up chillier than anticipated, and Kim could quickly inform attendees to bring a coat for the outdoor reception that evening. Keep in mind, she did this all from the hotel suite while getting ready for her big day!
Kim continued, "my bridal party was amazed at the level of communication they received and loved getting addresses, dates, and times right on their phones so they could easily pull up a map, or call for directions if needed. It was perfect!"
Betwext Broadcast is ideal for any size group, whether it's a few close friends trying to coordinate a casual night out or for communicating important information on one of the biggest days of your life.
[IMPORTANT NOTE: Betwext Broadcast is now simply Betwext.com]