Betwext API Status Update
IMPORTANT UPDATE January 2016 – Betwext Remind has been retired… and Broadcast is now called Betwext!
For updated API information please contact our customer service team.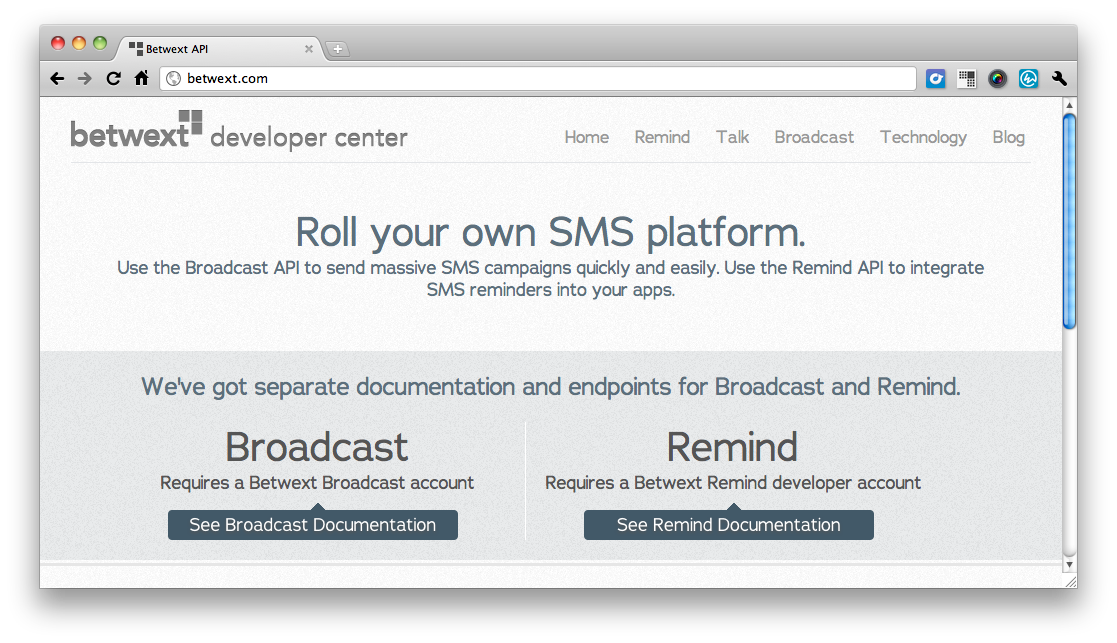 As many of you know, we're working hard to make the Betwext Remind and Broadcast APIs publicly available. The good news is we're super close – we've already started beta testing the Betwext Remind API, and we're hoping to see some really cool stuff from developers wanting to integrate SMS reminders into their apps. Betwext Broadcast API is in an alpha stage as we work hard to make documentation awesome and squash any bugs. If you're a developer and you're interested in testing either the Broadcast SMS marketing API or the Remind API, contact betwext.com customer service.