Successful SMS Marketing Campaigns
Have you ever wondered how to send a successful SMS Marketing campaign?
If you're curious, check out this link.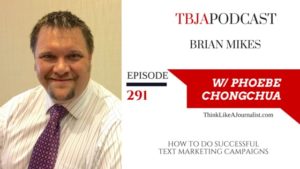 It goes to a SMS podcast we just recorded with Phoebe over at The Brand Journalism Advantage.
In the interview I share different & crazy ways entrepreneurs use Text Message Marketing in their business.
I also talk about how to use Text Messaging with email marketing… and what you should put into your welcome texts!
You can also subscribe to the podcast here:
I listen every chance I get, and recommend you do too!
The Ultimate Guide to Text Message Marketing