Do You Need An SMS App For Your Small Business?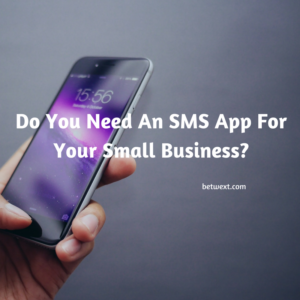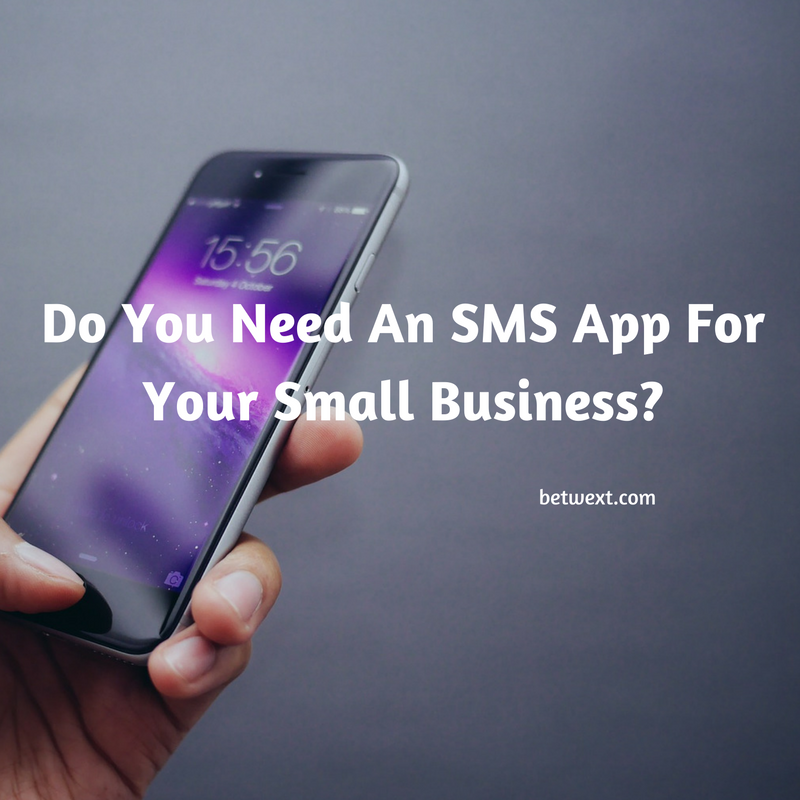 I get asked the same question all the time by small business owners… they want to know if they need an SMS app for their business.
Talk about a can of worms.
Asking that question is like asking who you should marry.
It's the traditional businessman's dilemma of what kinds of tools they should use for their business.
I've got an opinionated view on this… and I won't hide my thoughts.
But first let's take a step back.
Why would a Small Business need an SMS app in the first place?
Just in case you've been living under a rock… the hottest form of marketing right now is SMS or Text Message Marketing.  
Everyone is using it.
So we're on the same page… SMS stands for "Short Message Service" or text messages.  It's an incredibly powerful method of reaching people on their cell phones.
You text, I text, we all text… And fancy pants people call it SMS… "Whatever!"
Why send SMS messages?
Because people read them!
According to some industry stats, 93% of SMS messages are read in the first few minutes of being received.
That makes SMS Marketing incredibly powerful.
Just to quickly compare results… we know +93% of SMS messages get read.
Compare that with your average email marketing campaign where you'll see MAYBE 20% of emails get opened.
Or compare that with Facebook posts where only 6% of your followers see your posts.
Or compare that with your twitter followers where some 2% of your followers see your tweets.
Just imagine how much more powerful your message would be if people actually saw it!
So yes, it's critical that small businesses use SMS messages to market their products and services.
But that brings a critical question:
What's The Best Way To Send Prospects And Customers SMS Messages?
There are a number of ways to send SMS messages.
Some small business owners simply keep a list of customers on their cell phone and text them one at a time. This is by far the most difficult and time consuming way to send SMS messages.
You see, if you send too many messages the carriers might start blocking your SMS messages… Just like email companies block email spam, wireless carriers work hard to block SMS message spam!
Not only that, but it's difficult (not to mention time consuming) to send out hundreds of messages – one at a time to your list.
Another issue – how do you segment VIPs from customers from prospects… what if you want them to get different messages… or what if you want to schedule a message to go out at a particular time? You can't do that with your phone.
Add to those problems, the risk that your cell phone gets stolen or lost! In a heartbeat, you just lost your entire customer database!
I could go on, but you get the point, keeping customer names and numbers on a cell phone isn't a good thing.
Another option is to sign up for some online text messaging service.
This is my preferred SMS Marketing solution.
Why?
Because if you get the right SMS Service provider the software will provide advanced functionality like list management and segmentation, scheduling, autoresponders, and follow-up sequences.
Best of all, SMS providers handle all the software back end work.
They keep the software up-to-date, are constantly adding new and improved features… and helping improve your marketing skill set.
Here's another helpful hint…
A good SMS service providers will share best practices, and help identify mistakes many people are making.
There's nothing better than learning from the success and failure of other marketers.  We frequently write about the good, the bad, and the ugly with SMS Marketing… you can find those marketing articles on the Betwext blog.   
But what about SMS Apps?
Why You Don't Need An SMS App For Your Business.
Fair warning, I'm getting on my soap box…
If you are running a small business you don't need a APP for your business. Maybe 1% of tech businesses need an App.
If you run a "normal" small business… a car wash, a restaurant, a consulting business, a church, a non-profit… you don't need an app.
And you don't need an SMS app either.
Look, an SMS app is simply a fancy way of connecting to a piece of software through your phone or tablet. Right now, many SMS service providers also have apps that you can put on your phone or tablet.
But you don't need even that. Many SMS service providers have mobile optimized websites. So just hit the site with your built in web browser… and "Bob's your Uncle" (or you're good to go!).
Don't bother with SMS apps… just look for an SMS service provider that has the tools you need to market your small business. You'll be glad you did.

Remember SMS Marketing is a very powerful tool that small businesses use to grow customer interaction and sales – get the right SMS service provider, and don't worry about SMS apps.  
Oh, and in case you were wondering… Betwext has moved from a downloadable app to our mobile app to provide more usable features to our customers. So there is no longer a need to download an app rather you can save https://login.betwext.com/ to your home screen as an icon.
The Ultimate Guide to Text Message Marketing